Come snow, rain or shine our clever 3 in 1 coat solution stands up to any weather….so every day can be a play day! The versatile warm Fleece Jacket and Waterproof Shell Jacket combo ensures that children can maintain their core temperature, whatever the weather and whatever the activity level. Flexible, lightweight and breathable fabrics with a multitude of well-considered design features give you the ultimate coat solution that kids and parents reach for day in day out, year after year.
1. Fleece Jacket ready for wild winds and sudden showers
2. Shell Jacket designed for pouring rain and gale force winds
3. Fleece + Shell poppered together for a warm winter coat!
---
---
1. Fantastic Fleece
Our fleece jacket is not only windproof but waterproof too, great to wear alone on milder days or for those sudden unexpected showers.
Best of all, it's made from recycled plastic bottles!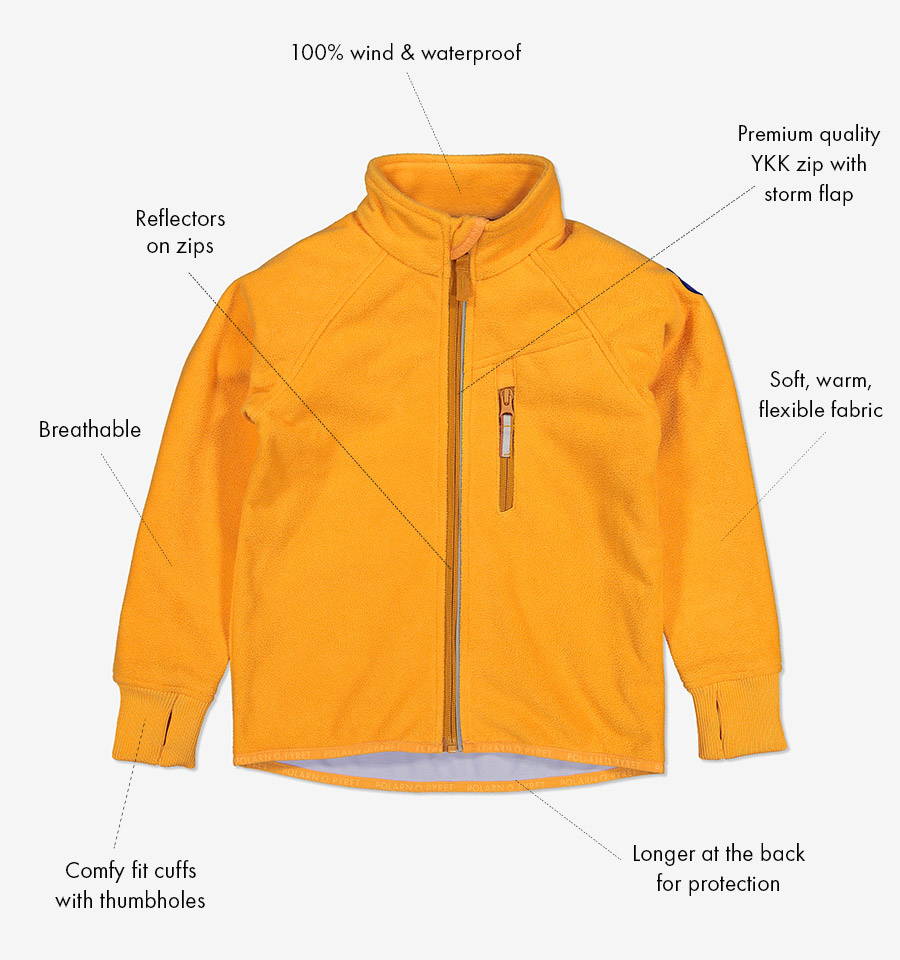 ---
Attach our best selling Fleece Jacket in to our Shell Jacket to make an extra warm Winter coat
---
2. Stylish Shell
Our shell jacket is one of our most beloved products.
Both windproof and extremely waterproof it has a storm flap for extra protection against cold air and heavy rain. Extremely durable, it stands up to bumps & scrapes too. Wipe down to clean or pop in the machine when needed.
We only use PFC-free waterproofing BionicFinish Eco®
---
---
3. CONNECT THE 2 COATS TOGETHER using the special internal poppers
The perfect versatile solution for any weather, all year round!
When the weather turns colder, the shell jacket can easily be attached to our fleece jacket or puffer jackets, turning two jackets into one thick coat in the blink of an eye.
Tad-da, you have a fantastic versatile all-year-round coat that will be:
Waterproof

Windproof

Breathable

Durable

Offer easy mobility

Interchangeable

Suitable all year round
---