One of our main goals is to help protect the environment and be a leader in sustainability
As part of this ongoing commitment, we are now offering a FREE repairs service to fix zips and to replace broken poppers on PO.P outerwear garments, regardless of when they were purchased! This extends the life of PO.P outerwear to ensure each garment lasts as long as possible. Better for you, better for our planet.
This service is offered to all our PO.P+ members. If you're not already signed up, you can join here for free.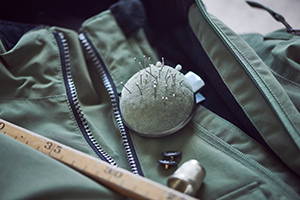 ---
Did you know?
Extending the life of clothes by just nine extra months of active use, reduces carbon, water and waste footprints by around 20-30% each*
*WRAP (Waste and Resources Action Programme)
How do I get my PO.P outerwear repaired?
If you have any PO.P outerwear items in need of a repair or with which you have encountered a quality issue, please email our Customer Service team with PO.P Repairs in the subject line, and include the following information:
A clear picture of the damaged area

Brief description of the issue

The item number, colour and size (found on the washing labels)

Proof of purchase if possible (receipt or order number) If not, let us know approximately when and where the item was purchased
We will get back to you within 2 working days with the best possible solution for you. We hope that every item can be saved, but sadly there may be some items that are not repairable. Check our FAQs below for exclusions.
You will need to cover the cost of postage to send your garment back to us, but the repair and return postage is free.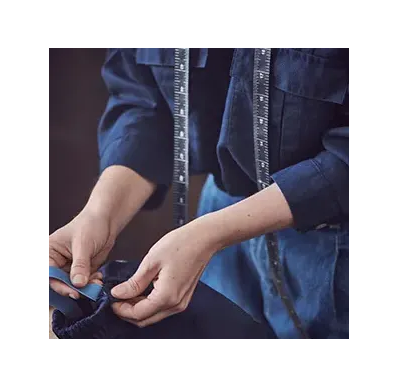 ---
Before you send in your item for repair occasionally there could be a quick fix for you at home:
Try loosening the zipper with running water - they can get stuck with dried food or mud.
If your little one has been outside playing, sand or gravel can get trapped in the zip. Use a nail brush over the zip.
---
FAQS
What is PO.P Repairs?
As one of our goals is to protect the environment and be a leader in sustainability, we are offering a free repairs service for PO.P outerwear.
What is included in PO.P Repairs?
We can repair coats, outerwear trousers and outerwear overalls with the following options:
We offer zip repairs, zip replacements and popper replacements.(Excludes rubber Rainwear & Fleece, due to the nature of the materials, zip or popper replacements cannot be carried out on these garments).
Do I need a receipt?
We will ask for a receipt or order number if you have one, but ultimately you do not need a receipt to get a PO.P garment repaired.
How much does a repair cost?
PO.P Repairs is an exclusive benefit for our PO.P+ Members and is totally free of charge (you just need to pay the postage to get the item returned to us). If you haven't yet joined PO.P+ you can here (it's free to join too)
How long does it take to repair a garment?
We strive to have the garments repaired as soon as possible. It usually takes between one to two weeks to repair & return the item to you, depending on the type, and volume of repairs.
Can I pay extra to speed up my repair?
No, we always repair garments as quickly as possible for everyone.
What will my repair look like?
As a sustainable company our goal is to repair the functionality of the item. This means that threads, fastenings and materials used in the repair may not be a perfect colour match every time, but your item will be professionally finished.
Can all items be repaired?
Unfortunately, not all items can be repaired, for example due to excess wear and tear the fabric may be frayed. Your repair must be approved first by our Customer Service team via email to prevent any disappointment. We are unable to offer repairs on Rainwear or Fleece garments.
What if my item is deemed beyond repair or not suitable for repair once you receive it?
We are limited to what repair services we can offer. If we are unable to repair your garment, then we will advise you and arrange to return the item to you.
What do I need to do before sending my outerwear in for repair?
After getting your repair request approved by our Customer Service team, wipe down or if necessary, wash your garment following the care instructions specific to the item. All repairs must be clean and we will not accept dirty garments. Please ensure all pockets are emptied. Print out your Repairs Form as sent to you by Customer Service and retain your proof of postage from the Post Office. We advise you to use tracked postage.
I have forgotten to include my Repairs Form in the parcel, what should I do?
Contact Customer Service as soon as possible to inform them.
Which countries do you offer this to?
This service is currently only available to our UK customers.
Full terms and conditions can be found here.